2011 Abilities Expo - Houston - Outstanding Product
The Ability Expo showcases many outstanding products and services. One of the most innovative products is the Showerbuddy.
The Showerbuddy system eliminates the need for costly bathroom remodels in many cases. It's adjustable and adaptable features make transferring in and out of the tub or shower easier. Pictured on the left the patient never has to stand or transfer to leave the shower. Pictured below, the patient is able to have privacy and safety while inside shower, unassisted. To learn more about this product visit
http://www.myshowerbuddy.com
I can shower myself
QUICK LOOK -
FROM OUR FREE CLASSIFIED ADS
DONATING PARTIAL PROCEEDS TO THE NATIONAL MULTIPLE SCLEROSIS SOCIETY by Bonnie

The cost is $30 with free shipping and partial proceeds will benefit the National MS Society's MS WALK 2011 in New Orleans. There are many more stained glass items that I do and a portion of the proceeds from all my art sales will go to the National MS Society Walk MS.
CLICK HERE
*****************************************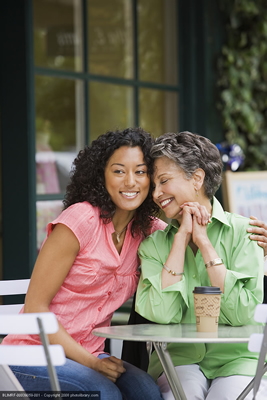 Our Site Forum now offers a place for ALL Caregivers to share.

On the Meet Up Community Forum, Category entitled; Caregivers, Friends and Family

There you will find comments posted by Caregivers from around the world!




Living With Multiple Sclerosis, by Dave Kellar, who has chronicled his journey of 20 years as wife's Caregiver, pictured here


Share your ideas on how to "Cope with Caring" on the MS Forum!
On Man's Junk is Another Man's Treasure!
Time to plan your Spring Cleaning
Take a look around - there may be unused items that could put
CASH
into your pockets. That old vase maybe valuable!
Take a picture and place it in our FREE Classified
You select the Price or Take Best Offer
An offer will be sent to you by Secure Email
Or interested buyers can call our Toll Free Number 1877 466-7572 and we will contact you
MAKE SURE YOUR DONATED ITEM IS THE GIFT YOU INTENDED IT TO BE
YOU MAY HAVE AN ITEM THAT IS NO LONGER NEEDED BUT IN GREAT CONDITION. OFTEN THESE ITEMS TAKEN TO DONATION SHOPS ARE RESOLD
WOULD YOU LIKE TO GIFT SOMEONE NEEDY THE ITEM ?
BE A REPORTER

-
YOU WRITE THE STORY

AS A REGISTERED USER OF THE MS LONE STAR CLASSIFIED WEBSITE YOU CAN:
Share Your News Worthy MS Stories or Tips by calling in the news to 1 877 MSLSC (466-7573) and we will put it in the NEWS WHAT'S NEW Section of the MS Lone Star Classified website or
On the CALENDAR COMMUNITY EVENTS - Post Meeting Announcements or Events of interest for Your Area Self Help Group Associations etc. or
Share the MS Lone Star Classified Resources - New and interesting internet finds that you would like to share. We will place your lead in the Weblinks Section with your Self Help Groups in our GROUPS SECTION on the website. Enter your Group's name and information and start posting to keep members informed of your upcoming MS topics, ideas and schedules for your town or local area's Self Help groups meetings.
Creating a Group or placing your CALENDAR COMMUNITY EVENTS announcement entry online is easy. Call 1 877 466- 7572 to leave a message. We will return your call and assist you in getting started, over the phone.




You are welcome to share MS Society and Pharmaceutical company sponsored MS Educational dinners or luncheon events open to the public in your hometown.


You may also email, Paula Joiner at customer-care@mslsc.net or p.joiner@mslsc.net